Divine and Spiritual North India
India is often referred to as The Spiritual Capital of the World. People from all over the globe come here to learn various religious and yogic practices. The Spiritual North India tour is perfect for those who desire to visit the holy places of this country and capture its beauty in a nutshell. The North India vacation begins from Delhi where one can visit some architectural gems of the city such as Qutub Minar and Humayun's Tomb. The busy city of Delhi will take you to its impressive buildings of Parliament House and Rashtrapati Bhavan. After visiting Delhi, you get a chance to visit Varanasi which is one of the oldest inhabited cities of India. People come to Varanasi to witness the Ganga aarti or wash away their sins in the sacred river. You can also take an excursion to Sarnath which is a holy Buddhist site. One should not miss famous street food of Varanasi including kachori sabji, choora matar, laaiya chana and more. Trip to North India also takes you to the popular temples of Khajuraho. This is the most popular tourist spot of Madhya Pradesh. Temples of Khajuraho represent some of the finest arts of the world. These temples consist of beautiful sculptures and are among the UNESCO World heritage sites in India. Along with this, explore the historical city of Agra. This city needs no elaborated explanation. Famous for Taj Mahal which is one of the Seven Wonders of the World, there are many other awe factors to this land. Besides Taj Mahal, one can visit Agra Fort and Itimad- ud – Daula's Tomb. A trip to Agra is incomplete without gorging on Petha which is a specialty of Agra and worth tasting.  North India vacation cannot be completed without a visit to the amazing city of Rishikesh. This destination offers spectacular views. The major attraction of Rishikesh is Ganga aarti and the relaxing yoga sessions that one can undergo during the North India tour. End the trip by visiting Mansa Devi Temple and Chanda Devi temple of Haridwar.
The spiritual North India tour is a must visit as it takes one to spiritual places of India and gives you an opportunity to unwind with relaxing yogic sessions. Don't forget to taste the local delicacies of these cities!
Day 1 Delhi
Arrive at Delhi airport. The Cloud Itineraries representative will escort you to a pre booked hotel. Rest of the day is free to relax in the hotel.
Day 2 Delhi
Have breakfast and leave for a long tour of the city. Start with the largest mosque of India Jama Masjid and head to witness busy lanes of Chandni Chowk. Pay homage at Mahatma Gandhi's Memorial Raj Ghat, drive through India Gate, Parliament House and Rashtrapati Bhavan to witness breathtaking architecture.  Later in the day, visit Humayun's Tomb and Qutub Minar. Return to hotel for an overnight stay.
Day 3 Delhi
Post breakfast, leave for a full day tour of the famous temples of Delhi. Visit Chhatarpur Temple which is located in South Delhi and is dedicated to goddess Katyayani; Akshardham Temple which is an epitome of 1000 years of Indian culture; Lakshminarayan Temple which is dedicated to Goddess Laxmi and Narayana; Lotus Temple, last of seven major Bahai Temples.
Day 4 Delhi – Varanasi (Flight)
Post breakfast, catch a flight for Varanasi and check in at the hotel. In the evening, witness the famous Ganga Aarti by the banks of river Ganges.
Day 5 Varanasi
Enjoy boat ride at River Ganges through famous ghats and return to hotel for breakfast. In the afternoon leave for a city tour of Varanasi.  Leave for Sarnath excursion. It is located 12 kms away from Varanasi and is one of the four holy Buddhist sites.
Day 6 Varanasi – Khajuraho (Flight)
Post breakfast, set out for Khajuraho. On arrival, leave to visit the holy temples of Khajuraho. They are famous for their ancient structures and portray some of the finest art of the world. These temples are classified into three categories: Eastern, Western and Southern. These temples belong both to Hindu and Jain religions and will leave you flabbergasted.
Day 7 Khajuraho – Agra (Train)
Post breakfast, catch a train to Agra. On arrival check in at the hotel.
Day 8 Agra
Begin the day by visiting Taj Mahal. It is one of the Seven Wonders of the World. A white mausoleum built by Emperor Shah Jahan in memory of his beloved wife, Taj Mahal is an epitome of love. Later visit Agra Fort and Itmad – ud – Daula's Tomb. You can shop exclusive stuff from local markets. Return to hotel.
Day 9 Agra – Delhi – Dehradun – Rishikesh (240 kms/ 4 hrs & Flight & 45 kms/90 mins)
In morning leave to Delhi by road. On Arrival, fly to Dehradun. From Dehradun, drive towards Rishikesh. Rest of the day is free.
Day 10 Rishikesh
Rishikesh is popularly known as the Yoga capital of the World. Begin your day with a rejuvenating yoga session. Later visit Ram Jhula and Laxman Jhula and enjoy shopping at the local markets. In evening, visit river Ganges for Ganga Aarti.
Day 11 Rishikesh – Haridwar – Rishikesh (20 kms/40 mins – one way)
Drive towards Haridwar. Visit Chandi Devi Temple which is located on a hilltop and provides breathtaking views of Haridwar City. Also visit Mansa Devi Temple which is situated facing Chand Devi Temple and is visited by many devotees every day.
Day 12 Rishikesh – Delhi (240kms/5-6 hrs)
Post breakfast, leave for Delhi by road. Catch your onward flight from Delhi airport.
Visit the famous Lakshminarayan Temple and Chhatarpur Temple, Delhi

Enjoy an early morning boat ride, Varanasi

Be a part of the Ganga Aarti of Varanasi and Rishikesh

Sarnath excursion

Experience yoga sessions in Rishikesh

Witness the beauty of sunset at Taj Mahal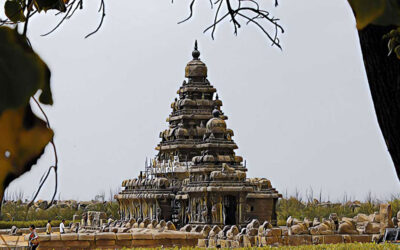 South India is one such part of India that is blessed with the most diverse geographical landforms, developed states and mesmerizing architecture. This tour takes you to the most admired destinations…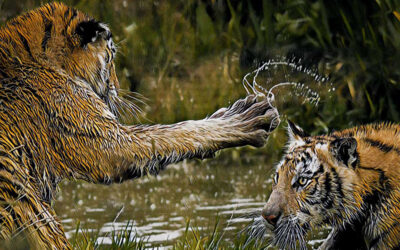 India houses a huge variety of animals. Besides domesticated animals, it is a home to Bengal Tigers, Asiatic lions, Indochinese leopards, various species of deer, barasingha, Indian elephant…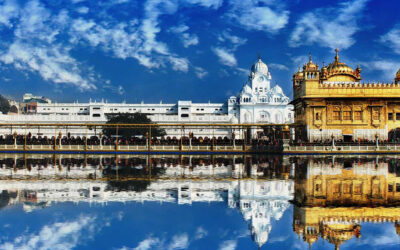 India has been a favored tourist destination and Delhi, Agra and Jaipur are some of the most visited cities of India forming The Golden Triangle Tour. This route is highly admired by tourists…