Man needs physical and mental peace which is quite impossible in today's world where every individual is living amidst worries, health issues and contaminated surroundings. This yogic tour gives you an opportunity to unwind and relax with the help of yoga and other therapeutic sessions. Uttarakhand is known as the land of yoga and meditation and is a home to various destinations for learning the same. Along with this one can witness the beauty of Dehradun and its capital, Uttarakhand.  This Dehradun trip aims towards a healthy mind and body. Yoga sessions during the Yogic tour will not only reduce stress but enhance personal power. It will help one in attention, focus and removing negative thoughts from mind. The Yogic vacation will begin from Delhi from where you can take a flight to Dehradun. Major highlight of the trip is Ananda in the Himalayas. It is a luxury destination spa and one of the best wellness retreats in India. Located amidst the sal forests with breathtaking views of Ganges and mountainside, stay at Ananda will leave you flabbergasted. Guided by expert ayurvedic doctors, therapists, nutritionists and spa cuisine chefs, Ananda will give you a lifetime experience. Yogic Tour is perfectly designed to give you an opportunity to rejuvenate your tired body and mind and increase self confidence. Indulge in therapeutic sessions for some days and at the end of yogic vacation, feel completely detoxed.
Day 1 Delhi
Arrive at Delhi airport. The Cloud Itineraries representative will escort you to a pre booked hotel. Rest of the day is free to relax at hotel.
Day 2 Delhi – Dehradun
Post breakfast, catch a flight to Dehradun. On arrival, transfer to Ananda in Himalayas. It is the perfect destination to enjoy and relax through yogic and therapeutic sessions. You will be amazed by the beauty of Ananda and its surroundings.
Day 3,4,5,6 and 7 Dehradun
Dehradun is famous for its yoga and meditation sessions. Indulge in some unwinding sessions with instructor for five days. These sessions will help one in reducing stress, increasing muscle tone, improving flexibility and fostering mental calmness. Enjoy refreshing and natural food during your stay.
Day 8 Dehradun – Delhi
Post breakfast, reach airport to catch a flight to Delhi. Post arrival, reach international airport to board onward flight.
Stay at famous Ananda resort

Unwind with yoga and meditation sessions

Enjoy natural and healthy food throughout the tour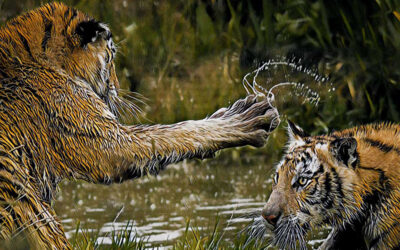 India houses a huge variety of animals. Besides domesticated animals, it is a home to Bengal Tigers, Asiatic lions, Indochinese leopards, various species of deer, barasingha, Indian elephant…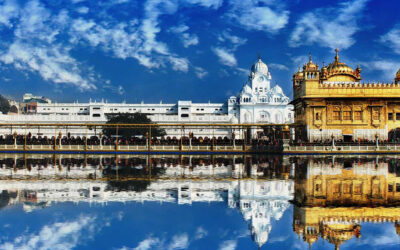 India has been a favored tourist destination and Delhi, Agra and Jaipur are some of the most visited cities of India forming The Golden Triangle Tour. This route is highly admired by tourists…
If you believe that South India is a popular name just because of its culture, heritage and tradition then you might be wrong. There are many other awe factors to this beautiful land. Architectural gems…