Nepal is one of the most charming countries to visit and a paradise for trekkers. This beautiful country welcomes its visitors with snow covered mountain peaks, rich culture, serene waterfalls, tranquil lakes, splendid views and authentic food. A Nepal tour is perfect for people who wish to experience the beauty of nature in its true form.
We at Cloud Itineraries have created this amazing Nepal tour covering the major highlights of the country. These places will provide you a sneak peek into the richness of Nepal. The trip to Nepal begins from its capital city Kathmandu. It is interesting to note that Kathmandu was once called the 'city of glory'.  It houses some of the densest World Heritage Sites such as Durbar Square. The city of Kathmandu derived its name from an ancient temple, Kaasthamandap. While being in Kathmandu you will come to know about various rituals and practices of Nepalese people. From Kathmandu, Nepal trip takes you to Pokhara which is a prime destination for nature lovers. Pokhara is nestled in the lap of Himalayas and is commonly referred to as the city of lakes. Pokhara also houses a mystical cave and a mysterious waterfall which makes this place all the more interesting. Since years Pokhara has been a perfect destination among travelers to distress. Nepal tour offers you a chance to capture beautiful shots of sunrise from Sarangkot. Also visit an ancient temple, Bindhyabasini Temple situated in old bazaar which has a white dome like structure atop a hill.
Nepal never disappoints enthusiasts of art, history and culture. People of Nepal consider their guests as God and welcomes them with warm hospitality. It is often said that first you visit Nepal for the mountains and then you return here for the people. Also, Nepal is very rich in food. Though Nepal is greatly influenced by its neighboring countries India and China, yet its cuisine possesses a uniqueness of its own. Momo, chaatamari, Dal bhat and aloo tama are to drool for. Lastly, Nepal vacation offers peace which is unmatched.
So get on board as soon as possible!
Day 1 Kathmandu
Arrive at Kathmandu airport. The Cloud Itineraries representative will escort you to a pre booked hotel. You have rest of the day to relax at the hotel.
Day 2 Kathmandu
Kathmandu is not only the capital city but is also the largest city of Nepal. Post breakfast; catch a morning Everest flight for panoramic views of the Himalayas and Mount Everest. Later proceed for a full day visit to Patan and Kathmandu. Enjoy a local dance programme with an authentic Nepali dancer at the cultural centre in the evening.
Day 3 Kathmandu – Pokhara (205kms/5-6 hrs)
Post breakfast, drive towards Pokhara to experience the beauty of nature and capture panoramic views of Annapurna range. Pokhara is situated at 200 kms west of Kathmandu and surrounded by some majestic mountains such as Dhaulagiri, Manaslu and Annapurna.
Day 4 Pokhara
Start your day by visiting Sarangkot to watch the beautiful sunrise. The view from here is almost a cosmic experience. The coming up of the sun gives a celestial gold colour to the mountains which is worth watching. Later visit the popular Davis Falls which is quite interesting as it forms an underground tunnel upon reaching the bottom. The day also includes a visit to Bindhyabasini Temple, Seti Gandaki which is a holy river of Nepal, Mahendra Cave which is considered as an ecological wonder, Pokhara museum and Kopan monastery. Later drive to Begnas and Rupa Lake.
Day 5 Pokhara – Kathmandu (205 kms/5-6 hrs)
Post breakfast, head towards Kathmandu to catch your departure flight.
Explore the rich culture and architecture of Kathmandu

Visit to the beautiful city of Pokhara

Capture splendid views of Mount Everest

Experience serenity of nature through Davis Falls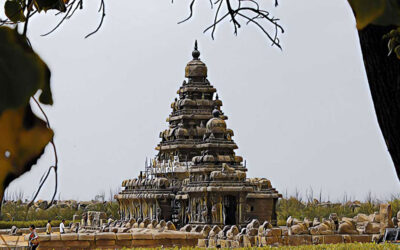 South India is one such part of India that is blessed with the most diverse geographical landforms, developed states and mesmerizing architecture. This tour takes you to the most admired destinations…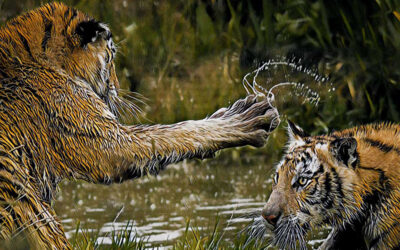 India houses a huge variety of animals. Besides domesticated animals, it is a home to Bengal Tigers, Asiatic lions, Indochinese leopards, various species of deer, barasingha, Indian elephant…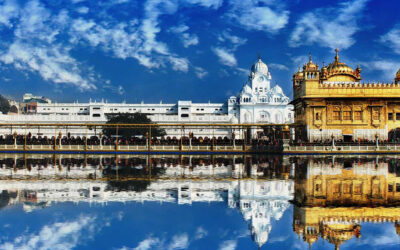 India has been a favored tourist destination and Delhi, Agra and Jaipur are some of the most visited cities of India forming The Golden Triangle Tour. This route is highly admired by tourists…