Nepal is a beautiful and culturally rich country. It shares it borders with China on the North and India on other three sides. Home to the world's highest mountain, Mount Everest, Nepal is a suitable destination for experiencing untouched, undiscovered land and discovering yourself. Throughout years, Nepal has emerged as a famous tourist spot. Today, people from all over the world visit or wish to visit Nepal. And why not? This charming country has a lot to offer to its tourists. Be it serene waterfalls, snow capped mountains, artistic temples, simmering rivers or fine flora and fauna, Nepal has it all. It is like a dream land especially for mountaineers and trekkers.
A Nepal tour can either be a religious trip or an adventurous trip or both based on one's interests. Nepal is a religious hub where Hinduism and Buddhism are keenly followed. There are many ancient monasteries and artistic temples in Nepal which speak volumes about Nepal's culture and heritage. Various colorful festivals are celebrated, different religions are followed and numerous rituals exist. Though Hinduism and Buddhism are the major religions, Christianity, Jainism, Sikhism, Islam and animism are also practiced. The other side of Nepal vacation is the Chitwan National Park. Established in 1973, it is home to a wide variety of animals and birds. A perfect spot for wildlife lovers, the lush green forests and jungle safari is a must for every adventurer. Bengal tigers, one horned rhinos, brahminy duck, freshwater dolphins and sloth bears are some of the animals one can spot in this park.
But a trip to Nepal is not just about monasteries and national parks. We cannot miss the jewel of Nepal, Pokhara which is situated amidst Annapurna range. Every year thousands of visitors come to experience the beauty of this place. This place consists of a lot of tranquil lakes which is a major attraction of this region. Similar is the beauty of the sunrise from Sarangkot. Its allure is something which cannot be described in words but only experienced. Nepal tour also promises you a visit of a mysterious waterfall known as Davis Falls. Many stories revolve around the origin of its name which makes the visitors curious to visit it. Last but not the least is Nepalese food which is heavily influenced by its neighboring countries yet has a uniqueness of its own. Do not miss the delectable cuisine which is not just flavorful but colorful too.
A Nepal tour is perfect for those who want an adrenaline rush and a life changing experience. While some visitors are lured by the call of mountains and seeking to climb to Himalayas, others seek some spiritual awakening.  But a trip to Nepal should surely be a part of every wildlife lover, trekker and nemophilist's bucket list!
Nepal, though far from prosperity is a perfect place for people seeking peace. Nepal vacation in itself is a journey to inner peace. Nepal shares its borders with China on the North and India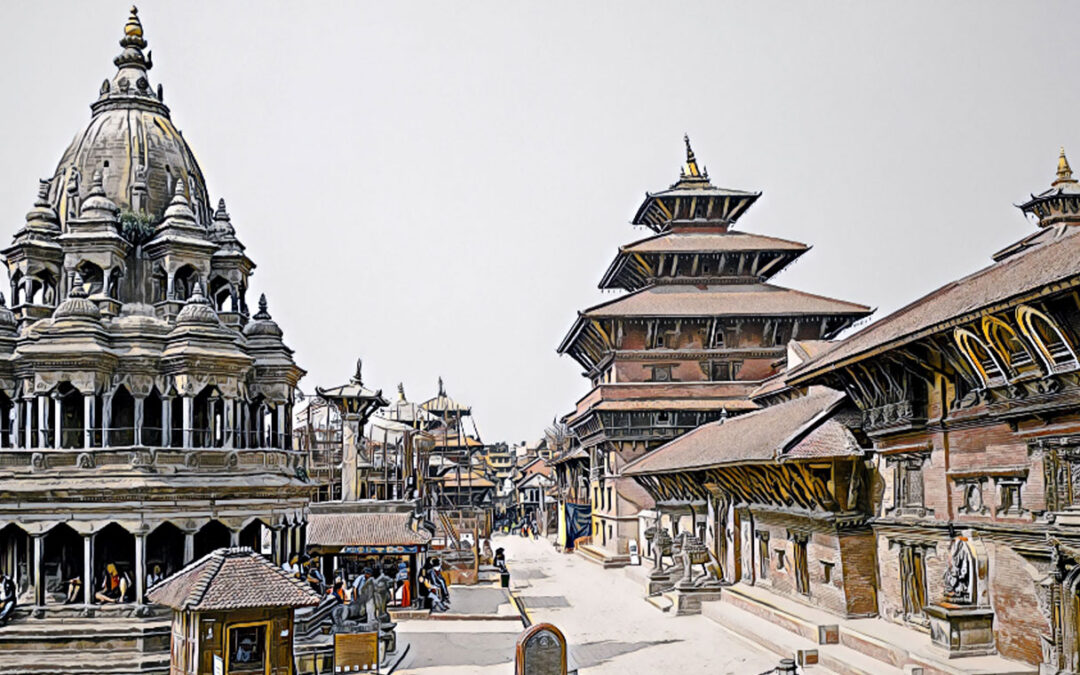 Nepal is one of the most charming countries to visit and a paradise for trekkers. This beautiful country welcomes its visitors with snow covered mountain peaks, rich culture, serene waterfalls
Bordering the diverse and alluring India, Nepal is a beautiful Himalayan country which offers unforgettable views. It is a religious hub for followers of Buddhism and Hinduism. It is popularly…