The changing hues – Nepal
Bordering the diverse and alluring India, Nepal is a beautiful Himalayan country which offers unforgettable views. It is a religious hub for followers of Buddhism and Hinduism. It is popularly known as the gateway to some of the best treks such as Annapurna and Mount Everest. From panoramic mountain views to jungle treks, Nepal offers almost everything. Nepal is sandwiched between India to the East and West and China to the North. There are a lot of Hindu festivals celebrated in Nepal such as Holi and Diwali. It is interesting to note that Nepal was always independent from any colonization.
We have very thoughtfully created this charming trip to Nepal to give our clients a sneak peek into all the colours of Nepal. The Nepal tour begins from its capital city Kathmandu. From here, one has the opportunity to enjoy the scenic views of Mount Everest and Himalayas. Visiting Kathmandu is like stepping into another world which is rich in architecture, culture and beauty. For the lovers of jungle safaris and wildlife, Nepal vacation offers a chance to explore Chitwan National Park. One can track Bengal tigers and one horned rhinoceros along with many other rare animals and birds. Last but not the least; we take you to Pokhara during the Nepal tour. It is Nepal's major leisure and adventure destination. This place will overwhelm you with its beauty. You can capture some amazing shots here. The alluring sunrise from Sarangkot and the tranquility of Davis Falls are major highlights of the trip. You get a chance to visit Bindyabasini Temple and Seti Gandaki, the holy river of Nepal. Mahendra Cave, Kopan monastery and Pokhara museum are also included in Nepal tour. While being on Nepal trip, one should not miss Daal Bhaat tarkaari which is a popular dish of Nepal. Our very own favourite momos too is a very famous Nepalese dish which is worth tasting.
The trip to Nepal is a complete package with serene mountains, holy rivers, ancient temples, mysterious waterfalls, amazing wildlife and delectable cuisine. So don't wait for long and get on board with Cloud Itineraries for this tempting Nepal tour.
Day 1 – Kathmandu
Arrive at Kathmandu Airport. The Cloud Itineraries representative will escort you to a pre booked hotel. You have rest of the day to relax at the hotel.
Day 2 – Kathmandu
Kathmandu is not only the capital city but is also the largest city of Nepal. Post breakfast; catch a morning Everest flight for panoramic views of the Himalayas and Mount Everest. Later proceed for a full day visit to Patan and Kathmandu. Enjoy a local dance programme with an authentic Nepali dancer at the cultural centre in the evening.
Day 3 – Kathmandu – Chitwan National Park (Flight)
Catch a morning flight to Bharatpur (Chitwan).  Post arrival, check in at the hotel. Later go ahead to enjoy jungle safari/activities with naturalist. The National Park in Chitwan is said to be the best to experience the beauty of wildlife in Nepal. The park houses rich flora and fauna. One can easily spot a leopard, sloth bear, Bengal fox, mongoose, rhinos and Bengal tigers. Also, there are a large number of migratory birds such as eastern imperial eagle, goosanders, brahminy duck and fish eagle which makes Chitwan a paradise for ornithologists.
Day 4 – Chitwan National Park
Post breakfast, explore Chitwan National Park and enjoy afternoon jungle safari/activities with naturalists. A walk in the lush green forest is a thrilling experience for visitors.
Day 5 – Chitwan Nation Park – Pokhara (155kms/4 hrs)
Post breakfast, drive to Pokhara. Popularly known as the gateway to Annapurna circuit, Pokhara offers splendid views of Annapurna range. Pokhara is surrounded by some of the highest mountains of the world such as Dhaulagiri, Manaslu and Annapurna.
Day 6 – Pokhara
Start your day by visiting Sarangkot to watch the beautiful sunrise. The view from here is almost a cosmic experience. The coming up of the sun gives a celestial gold colour to the mountains which is worth watching. Later visit the popular Davis Falls which is quite interesting as it forms an underground tunnel upon reaching the bottom. The day also includes a visit to Bindhyabasini Temple, Seti Gandaki which is a holy river of Nepal, Mahendra Cave which is considered as an ecological wonder, Pokhara museum and Kopan monastery. Later drive to Begnas and Rupa lake.
Day 7 Pokhara – Kathmandu (200kms/6 hrs)
Drive towards Kathmandu and catch your departure flight.
Explore wildlife at the famous world heritage site, Chitwan National Park

Experience serenity of Annapurna range up close at Pokhara

Enjoy panoramic views of Mount Everest

Visit to the peaceful Davis Falls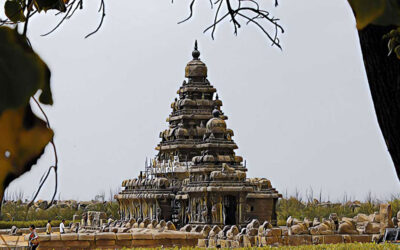 South India is one such part of India that is blessed with the most diverse geographical landforms, developed states and mesmerizing architecture. This tour takes you to the most admired destinations…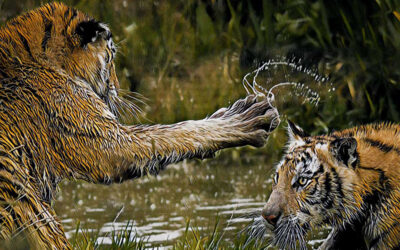 India houses a huge variety of animals. Besides domesticated animals, it is a home to Bengal Tigers, Asiatic lions, Indochinese leopards, various species of deer, barasingha, Indian elephant…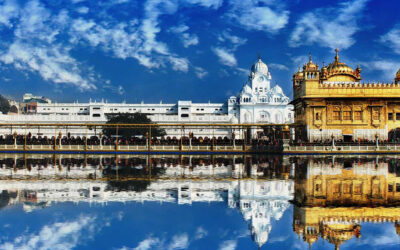 India has been a favored tourist destination and Delhi, Agra and Jaipur are some of the most visited cities of India forming The Golden Triangle Tour. This route is highly admired by tourists…