Nepal, though far from prosperity is a perfect place for people seeking peace. Nepal vacation in itself is a journey to inner peace. Nepal shares its borders with China on the North and India on the other three sides. For long, Nepal has been an isolated country and remained closed to the outside world until 1950. Today Nepal is a democratic republic and a home to various religions, faiths and linguistic groups. Nepal trip is every adventurer's dream since Nepal offers treks to some of the highest mountains such as Mount Everest and Kanchenjunga. Nepal tour also exists on every wildlife lover's bucket list because of the famous Chitwan National Park.
We have created this Nepal vacation to offer our clients the most popular places of Nepal. This trip to Nepal begins from Kathmandu which is the capital city of Nepal. It is steeped in culture and architecture. It is basically a cultural hub and offers you the most of the country. Visitors can watch a local dance programme along with capturing amazing shots of Himalayas and Mount Everest. The Nepal vacation proceeds forward to Chitwan National Park which is a home to some rare animals and beautiful migratory birds. Visitors can enjoy jungle safari and activities. One can spot sloth bear, Bengal fox, mongoose, rhinos and Bengal tigers here. Apart from this, trip to Nepal takes you to Pokhara which is the primary destination for leisure and adventure. Pokhara is situated among majestic mountains and surrounded by lush greenery. This place houses mystical caves called Mahendra Caves. It is considered as a rare ecological wonder. Pokhara also has a beautiful waterfall called Davis Falls. Trip to Nepal covers an excursion to Nagarkot; a spot which offers splendid views of the hills, Kirtipur; an ancient town of Nepal and Bhaktapur; a town famous for its various temples.
The number of reasons to visit Nepal are never ending. Nepalese cuisine is one of them. Dishes of Nepal are inevitable and unique. So what are you waiting for? Book your spot soon for this Nepal tour.
Day 1 Kathmandu
Arrive at Kathmandu airport. The Cloud Itineraries representative will escort you to a pre booked hotel. You have rest of the day to relax at the hotel.
Day 2 Kathmandu
Kathmandu is not only the capital city but is also the largest city of Nepal. Post breakfast; catch a morning Everest flight for panoramic views of the Himalayas and Mount Everest. Later proceed for a full day visit to Patan and Kathmandu. Enjoy a local dance programme with an authentic Nepali dancer at the cultural centre in the evening.
Day 3 Kathmandu – Chitwan National Park (Flight)
Catch a morning flight to Bharatpur (Chitwan).  Post arrival, check in at the hotel. Later go ahead to enjoy jungle safari/activities with naturalist. The National Park in Chitwan is said to be the best to experience the beauty of wildlife in Nepal. It is a perfect spot for lovers of wildlife and forests. The park houses rich flora and fauna. One can easily spot a leopard, sloth bear, Bengal fox, mongoose, rhinos and Bengal tigers. Also, there are a large number of migratory birds such as eastern imperial eagle, goosanders, brahminy duck and fish eagle which makes Chitwan a paradise for ornithologists.
Day 4 – Chitwan National Park
Post breakfast, explore Chitwan National Park and enjoy afternoon jungle safari/activities with naturalists. A walk in the lush green forest is a thrilling experience for visitors.
Day 5 – Chitwan Nation Park – Pokhara (155kms/4 hrs)
Post breakfast, drive to Pokhara. Popularly known as the 'gateway to Annapurna circuit', Pokhara offers splendid views of Annapurna range. Pokhara is surrounded by some of the highest mountains of the world such as Dhaulagiri, Manaslu and Annapurna.
Day 6 – Pokhara
Start your day by visiting Sarangkot to watch the beautiful sunrise. The view from here is almost a cosmic experience. The coming up of the sun gives a celestial gold colour to the mountains which is worth watching. Later visit the popular Davis Falls which is quite interesting as it forms an underground tunnel upon reaching the bottom. The day also includes a visit to Bindhyabasini Temple, Seti Gandaki which is a holy river of Nepal, Mahendra Cave which is considered as an ecological wonder, Pokhara museum and Kopan monastery. Later drive to Begnas and Rupa Lake.
Day 7 Pokhara – Kathmandu (200kms/6 hrs)
Drive towards Kathmandu and visit Kirtipur. It is a religious and ancient town of Nepal. It provides an authentic experience of Newari culture which is the indigenous culture of Kathmandu Valley.
Day 8 Kathmandu
Proceed for an excursion to Nagarkot which holds the reputation of being the top spot for enjoying Himalayan views and Bhaktapur which is famous for its temples.
Day 9 Kathmandu
Post breakfast, reach airport to catch onward flight.
Visit the famous Chitwan National Park to experience wildlife

View Annapurna range

Capture splendid views of Mount Everest

Excursion to Nagarkot

Enjoy the beautiful sunrise at Sarangkot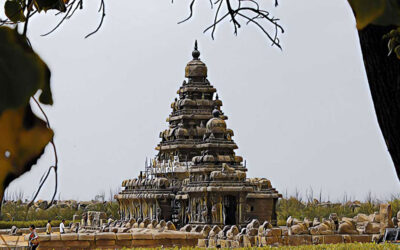 South India is one such part of India that is blessed with the most diverse geographical landforms, developed states and mesmerizing architecture. This tour takes you to the most admired destinations…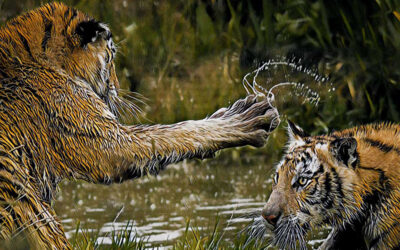 India houses a huge variety of animals. Besides domesticated animals, it is a home to Bengal Tigers, Asiatic lions, Indochinese leopards, various species of deer, barasingha, Indian elephant…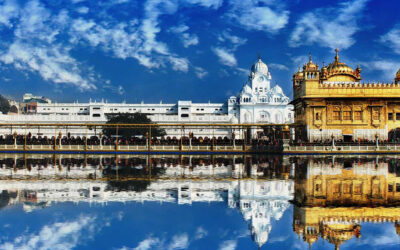 India has been a favored tourist destination and Delhi, Agra and Jaipur are some of the most visited cities of India forming The Golden Triangle Tour. This route is highly admired by tourists…