A traveler's paradise – Bhutan
Bhutan is a small country which is located in the Southern foothills of Himalaya Mountains. It is sandwiched between India and China. Bhutan is not an ordinary place. Rich in culture and diversity, Bhutan is famous for its stunning landscapes, ancient temples and fortresses, colorful festivals and delectable food. Bhutan has carefully preserved its culture since years. Tourism initially started in Bhutan in the year 1974. Since years tourism has only increased in Bhutan because of its authenticity.
We at Cloud Itineraries have created this Bhutan tour covering not only major attractions of the country but small villages and lesser known places too. Start this Bhutan vacation from Paro which houses more than 155 temples and monasteries and the country's only international airport. While visiting Bhutan, be ready to witness the beauty of uncountable Dzongs which are masterpieces of Bhutanese architecture built in past to serve various purposes. You will spot a Dzong in every district during the trip to Bhutan. Rinpung Dzong is a fine example of Bhutan's top notch architecture and located in the town of Paro. Move to Thimpu, Bhutan's capital which is abundant in restaurants, cafes, nightclubs and shopping malls. Thimphu is a perfect destination to understand religion and customs of Bhutan. It is home to Motihang Takin preserve, a wildlife reserve for takin, national animal of Bhutan.  Trip to Bhutan then takes you to Punakha where you will visit Punakha Dzong which is often called 'the palace of great happiness or bliss'. It is one of the most popular tourist destinations of Bhutan and surrounded with lush green hills in its backdrop. Visit Jakar, an enthralling two street town which is worth a wander. Bhutan tour also takes you to village of Ura; an interesting village with a medieval atmosphere, Mongar dzong, Trashigang; an attractive town with painted houses and Samdrup, the oldest town of Bhutan.
Ancient Dzongs, wildlife preserves, tranquil hills, museums and the amazing cuisine makes Bhutan a perfect tourist destination. So what are you waiting for? Pack your bags and be ready for an enthralling experience.
Day 1 Paro
Arrive at Paro airport. The Cloud Itineraries representative will escort you to a pre booked hotel. You have rest of the day to relax at the hotel.
Day 2 Paro
Paro is a picturesque valley and houses the international airport of the country. Post breakfast; visit Rinpung Dzong which once served as the meeting hall for National Assembly. Evening is free to explore the city.
Day 3 Paro – Thimpu (50 kms/2 hrs)
In the morning drive to Thimpu and visit Simtokha Dzong which is said to guard a demon; Memorial Chortan which is a beautiful white structure and is one of the most iconic monuments of Thimpu; National Folk Heritage Museum and National Library of Bhutan. Later visit Motithang Takin preserve, a wildlife reserve for takin which is the national animal of Bhutan.
Day 4 Thimpu – Punakha (85kms/3 hrs)
Post breakfast, leave for Punakha and visit Punakha Dzong which is the most famous sight of Bhutan. It is quite interesting to know that this dzong was built without using even a single nail. Proceed 20 minutes to Wangdephodrang and view the Dzong from outside and stroll around the market area.
Day 5 Punakha – Gangtey – Trongsa – Jakar (200kms/7-8 hrs)
Drive towards Jakar in morning. Halt at Gangtey Gonpa. It is located on a hillock and provides a striking view of Phobjika valley. En route visit the Trongsa Dzong which was built in 1644.
Day 6 Jakar
Jakar is a splendid two street town and worth visiting. Post breakfast, visit Bumthang valley. Also visit Kurjey Lhakhang, final resting place of the first three kings of Bhutan.  Visit Tamshing and Kenchosum monastery.
Day 7 Jakar
In morning, visit Jambay Lhakhang. It is one of the 108 temples built by Tibetan King Songsten Goenpo. Later visit Jakar Dzong which is translated as castle of the white bird. Evening is free to explore the city or relax at the hotel.
Day 8 Jakar – Ura – Mongar (170 kms/5-6 hrs)
Visit the village of Ura which is one of the most interesting village of Bhutan. Reach Mongar. Rest of the day is free.
Day 9 Mongar – Trashigang (65 kms/2-3 hrs)
Begin your day by visiting Mongar Dzang. It provides a sneak peek into traditional Bhutanese architecture. Later proceed to Trashigang which is a beautiful town set on a scenic hillside.
Day 10 Trashigang
In the morning proceed to Trashi Yangtse and visit Duksum. Also visit Trashi Yangste Dzong and Gom Kora, a yellow roofed temple and Chorten Kora, 18th century stupa.
Day 11 Trashigang – Samdrup Jongkhar (180kms/6 hrs)
Leave for Samdrup Jongkhar. Samdrup is the oldest town of Bhutan. Samdrup Jongkhar is newly built as compared to other Dzongs of Bhutan. Visit small villages en route.
Day 12 Samdrup Jongkhar – Guwahati (100 kms/3 hrs)
Post breakfast, reach Guwahati. After arriving, head straight to airport to catch onward flight.
Sightseeing of Paro National Museum of Bhutan

Explore Memorial Chortan

Visit to Punakha Dzong

Explore the beautiful village of Ura

Visit spectacular Trongsa Dzong

Visit Kenchosum monastery built in 9th century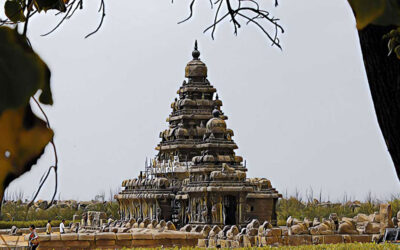 South India is one such part of India that is blessed with the most diverse geographical landforms, developed states and mesmerizing architecture. This tour takes you to the most admired destinations…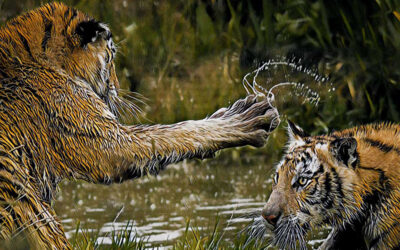 India houses a huge variety of animals. Besides domesticated animals, it is a home to Bengal Tigers, Asiatic lions, Indochinese leopards, various species of deer, barasingha, Indian elephant…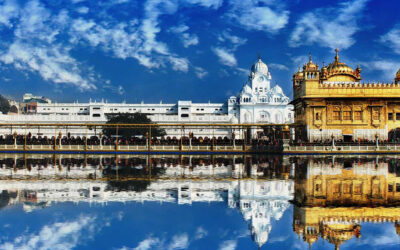 India has been a favored tourist destination and Delhi, Agra and Jaipur are some of the most visited cities of India forming The Golden Triangle Tour. This route is highly admired by tourists…