The best of South India – Karnataka, Tamilnadu and Kerala
If you believe that South India is a popular name just because of its culture, heritage and tradition then you might be wrong. There are many other awe factors to this beautiful land. Architectural gems, serene hills, ancient temples, tranquil lakes, amazing wildlife, mesmerizing backwaters, nature, art forms is what one can expect along with the rich and ancient culture while visiting South India. Trip to South India will not just offer you with an enriched experience but thousands of memories for lifetime.
The South India tour will begin from Bengaluru where you will visit the famous Nandi Temple. It was built in 16th century and is dedicated to Nandi, the wagon of lord Shiva. Tipu Sultan's Palace, Visvesaraya museum and Vidhan Sabha are some other places which you can explore in Bengaluru. Next on the South India vacation is Mysore. Located in the foothills of Chamundi hills, Mysore will amaze you with its massive palace. A blend of Hindu, Muslim and gothic style, Mysore palace is the second most visited historical monument after Taj Mahal.  No tour is complete without panoramic views of hills which is why we have perfectly placed Ooty into the trip to South India. Love chocolates? Ooty has a sizeable handmade chocolate industry in store for you. Besides this, one can visit the tea plantations and enjoy the toy train ride to Coonoor where you can click some amazing shots. Apart from this, you get a chance to visit Dutch Palace and St. Francis church in Cochin and enjoy cultural performance. And this is not it! For all the lovers of wildlife, we have Thekkady in store for you. It is a paradise for people who love nature with its wild manifestations.  Thekkady will surely capture your heart with its abundant natural beauty and wild animals. To unwind, cruise on the splendid backwaters of Allepey which will relax your tired body and mind.
Trip to South India will amaze you with its diverse attractions and delicious cuisine and is a must visit.
Day 1 Bengaluru
Arrive at Bengaluru (Bangalore) airport. A representative of the Cloud Itineraries will escort you to a pre booked hotel. You have rest of the day to relax at the hotel.
Day 2 Bengaluru
Begin city tour with the famous Nandi Temple. It is amongst the oldest temples in the city of Bengaluru. Later visit Bangalore Palace, Tipu Sultan's Palace and Vidhan Sabha. In the evening visit Visvesaraya Museum.
Day 3 Bengaluru – Mysore (190 kms/4 hrs)
Post breakfast, head out for Mysore. Check in at the hotel after arriving. Later, leave for a city tour covering royal Mysore Palace. It is also known as Amba Vilas Palace and was built in the year 1912. Visit the Chamundeshwari temple which has a very impressive architecture and gives one a glimpse of the past.
Day 4 Mysore – Ooty (150 kms/4 hrs)
Post breakfast, leave for Ooty by road.  Explore the beautiful hill station by visiting Botanical Gardens and Dodda Betta, highest peak of the hill resort.
Day 5 Ooty – Coonoor – Ooty (Toy Train)
Post breakfast, set out for an excursion to Coonoor. Famous for its tea plantations and breathtaking mountain views, Coonoor is a must visit. Toy train ride is an outstanding experience and offers picturesque views. Drive back to Ooty.
Day 6 Ooty – Coimbatore – Cochin (90 kms/3 hrs and Train)
Drive towards Coimbatore and catch a train to Cochin. Check in at the hotel after arrival.
Day 7 Cochin
Post breakfast, visit Chinese Fishing nets which is a must visit attraction in Kerala. It is interesting to know that these fishing nets are in use since last 500 years. Proceed towards the Dutch Palace, a fine example of Kerala's architecture. Visit St. Francis church, one of the oldest European Churches in India and Jewish Synagogue. In the evening, witness the rich culture of Kerala by enjoying a cultural performance which includes Kathakali. Also enjoy Kalaripayattu which is a classic martial art form.
Day 8 Cochin – Munnar (130 kms/3 -4 hrs)
Post breakfast, head towards Munnar. On the way, enjoy the breathtaking views from Devikulam which is a small hill station and Pothamendu which offers beautiful views of tea, coffee and cardamom plantations. Visit the tea plantations. Post arrival, you are free for leisure activities. Overnight stay at hotel.
Day 9 Munnar – Thekkady (100 kms/3 hrs)
Day is free to relax. Later, start the journey towards Thekkady. Post arrival, check in at the hotel. Overnight stay at the hotel.
Day 10 Thekkady
Thekkady is a paradise for people who love nature with its wild manifestations. Post breakfast, visit spice plantations like cardamom, cinnamon and pepper.  You can also visit the local market to shop for some stuff. Enjoy boat ride at the magnificent lake of Periyar National Park. A boat ride is the best way to experience wildlife along with flora and fauna of the Park .
Day 11 Thekkady – Allepey (130 kms/3-4 hrs)
Post breakfast, leave for Allepey which is the hub of Kerala's backwaters. Cruise on the serene backwaters of Allepey.  Spend the day on the houseboat. It is one of Kerala's most mesmerizing and relaxing experiences. Overnight stay on houseboat.
Day 12 Allepey – Cochin (60 kms/1-2 hrs)
Check out after having a delicious breakfast on the houseboat. Proceed to Cochin by road. On arrival, head straight to the airport to catch onward flight.
Visit the colonial building of Vidhan Sabha, Bengaluru

Witness the Indo- Islamic architecture of Tipu Sultan's Palace, Bengaluru

Visit Chamunda Devi Temple near Mysore

Visit the historical Mysore Palace

Enjoy cultural program presenting Kathkali and Kalaripayattu

Enjoy boat ride at Periyar Lake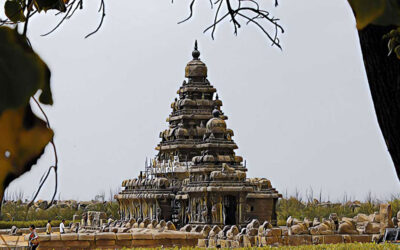 South India is one such part of India that is blessed with the most diverse geographical landforms, developed states and mesmerizing architecture. This tour takes you to the most admired destinations…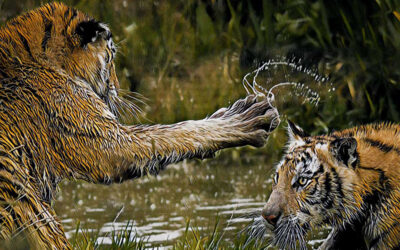 India houses a huge variety of animals. Besides domesticated animals, it is a home to Bengal Tigers, Asiatic lions, Indochinese leopards, various species of deer, barasingha, Indian elephant…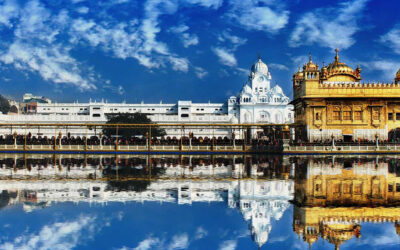 India has been a favored tourist destination and Delhi, Agra and Jaipur are some of the most visited cities of India forming The Golden Triangle Tour. This route is highly admired by tourists…