Sri Lanka has been up and coming for few years as this beautiful island has been thrust into spotlight and made a part of world's top travel destinations. This island has something to offer to its every visitor. Be it the hiking trails, sweeping views of plantations or amazing wildlife, this pearl shaped island has it all. Its cuisine is wholesome, healthy and is a blend of unique spices and condiments similar to Indian cuisine which is worth tasting on a Sri Lanka tour. Pristine beaches and tropical climate surely adds beauty to this amazing island.
This trip to Sri Lanka takes you to some major cities of the island and its famous tourist spots. To begin the trip and provide you a glimpse of Lanka's beauty, we take you to Kandy, a major and second largest city of Lanka which is surrounded by lush green tea plantations and majestic mountains. Here you can relax at the Royal Botanical gardens, visit famous Buddhist Temple named Sri Dalada Maligawa and learn about breeding of elephants at Pinnawala elephant orphanage. Another important city is Anuradhapura, a monastic city of the ancient world which remained the proud seat of Sri Lanka's kingdom until 11th century A.D. Today Anuradhapura is a UNESCO World Heritage site which houses various monuments and preserved ruins such as Ruwanwelisaya and Sri Maha Bodhi which you will visit during this Sri Lanka vacation. Next is a one stop destination for wildlife lovers as it is a National park famous for its safari and elephant gathering. A trip to Sri Lanka is incomplete without spending a day observing elephants and other mammals, birds, reptiles and amphibians at the Minneriya National park. Bid adieu to this splendid land by visiting Colombo, the biggest city of Lanka which although modern displays a colonial style architecture influenced by the Dutch, Portuguese and British.
The country as a whole is surely a reason to return here again. A place where the wildlife amaze you, cuisine is mouth watering, Buddhist culture is fascinating and hospitality is truly special is indeed worth a visit.
Day 1 Colombo – Kandy (140kms/4 hrs)
Arrive at Colombo airport to meet a representative of Cloud Itineraries. Drive to Kandy from the airport. En route visit Pinnawala Elephant orphanage whose primary purpose has been to provide shelter to orphaned baby elephants and adult elephants lost in wilderness. In evening, visit Sri Dalada Maligawa also known as the Temple of the Tooth which is a sacred Buddhist Temple and is believed to house Buddha's tooth.
Day 2 Kandy – Kandalama (85 kms/2-3 hrs)
Post breakfast; visit Royal Botanical Gardens, Persadeniya which is situated 6 kms away from Kandy. Drive to Kandalama. En route, visit Dambulla cave temple. Reach Kandalama. Evening is free to relax or explore the city.
Day 3 Kandalama – Anuradhapura (75kms/2 hrs)
Begin your day by enjoying bird watching where one can spot some of the 233 resident species. Later, drive towards Anuradhapura. En route, visit Sigiriya which is an ancient rock fortress and a historical monument.
Day 4 Anuradhapura
Post breakfast; visit Ruwanwelisaya, a hemispherical stupa sacred to Buddhists. Also visit Jaya Sri Maha Bodhi, a sacred fig tree which is almost 2500 years old. Spend your evening at Kala Wewa reservoir.
Day 5 Anuradhapura – Polonnaruwa (105kms/2-3 hrs)
In the morning explore city of Anuradhapura which is now a UNESCO World Heritage site famous for its ancient ruins and historical sites. Drive to Polonnaruwa and in evening, enjoy boat ride on Parakrama Samudra.
Day 6 Polonnaruwa
In morning proceed for an excursion to Minneriya National Park famous for Asian elephant gatherings. Besides elephants, various mammals and birds are recorded here.
Day 7 Polonnaruwa – Colombo (230 kms/5 hrs)
Drive to Colombo and visit National museum, largest museum of Sri Lanka. Rest of the day is free to relax or explore the cosmopolitan city.
Day 8 Colombo
Post breakfast, transfer to airport to catch onward flight.
Visit to Pinnawala Elephant Orphanage

Explore UNESCO World Heritage Sites such as Dambulla Cave Temple

Enjoy excursion to Minneriya National Park

Bird watching at Kandalama

Boat ride on Parakrama Samudra

Visit to National Museum, Colombo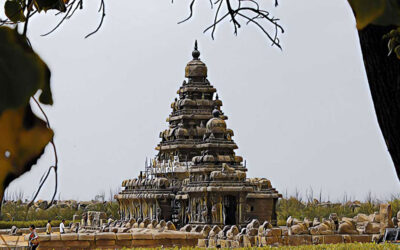 South India is one such part of India that is blessed with the most diverse geographical landforms, developed states and mesmerizing architecture. This tour takes you to the most admired destinations…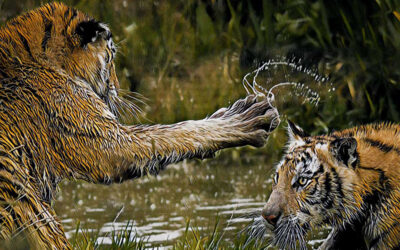 India houses a huge variety of animals. Besides domesticated animals, it is a home to Bengal Tigers, Asiatic lions, Indochinese leopards, various species of deer, barasingha, Indian elephant…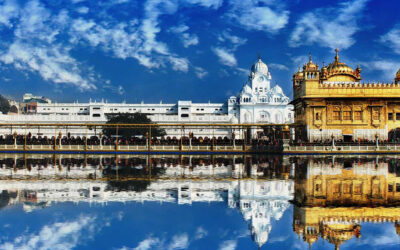 India has been a favored tourist destination and Delhi, Agra and Jaipur are some of the most visited cities of India forming The Golden Triangle Tour. This route is highly admired by tourists…