Odisha formerly called Orissa is widely known for its tribal cultures and Hindu temples. Also known as the soul of India, Odisha lets you relax at the beaches, witness the ancient temples and explore beauty of nature. This Odisha tour covers some of the famous temples such as Lingaraja temple, Parasurameswar Temple, Rajarani temple and Mukteshwar Temple. Also visit the famous Jagannath Temple which is of utmost importance to Hindu devotees. It was built in 11th century and is one of Char Dhams. It is the largest temple of the state and one of the greatest spiritual and cultural heritages of the world. Visit to the Diamond triangle of Odisha is also included in this Odisha vacation. It covers sacred Buddhist sites of Lalitgiri, Ratnagiri and Udyagiri covering various temples, shrines, monasteries and stupas. Witness the beauty of Konark Sun Temple which is dedicated to Sun God and is a fine example of Oriya architecture. This spiritual trip to Odisha tour also lets you explore some beautiful beaches such as Puri beach which is covered with white sand. It is visited in large number by tourists every year. Not to miss boat ride at Barkul lake and a chance to shop handicrafts at Raghurajpur crafts village. Odisha tour offers you its local delectable cuisine. Some of the most famous dishes include Chungdi Malai, Dalma, Chhena Poda and Pilaf.
Holy city of Puri, a chance to experience sunrise over Udyagiri, Odisha's handicrafts heritage, bird watching at Barkul and various Buddhist sites makes Odisha a perfect travel destination.  Without any doubt, Odisha vacation should be on every traveler's bucket list.
Day 1 Bhubaneswar
Arrive at Bhubaneswar airport. A representative of the Cloud Itineraries will escort you to a pre booked hotel. After relaxing for some time, set out for a half day tour of the city to visit Lingaraja Temple which is dedicated to Shiva, Parasurameswar Temple which is one of the oldest surviving temples of Odisha, Rajarani Temple which is also known as a love temple and Mukteshwar temple which is an architectural gem.
Day 2 Bhubaneswar
Post breakfast, leave to visit Diamond Triangle of Odisha which consists of Lalitgiri, Ratnagiri and Udyagiri. These are three sacred Buddhist sites which are filled with various archaeological sites.
Day 3 Bhubaneswar – Puri (70 kms/1-2 hrs)
In the morning, drive towards Puri. En route visit Dhauli, Pipli and Raghurajpur . Raghurajpur is a heritage craft village famous for 900 year old art form- pattachitra, stone and wooden carvings, tussar paintings and palm leaf engravings. Post arrival. Check in at the hotel. Later visit the famous Jagannath temple and relax on the golden beach of Puri. Overnight stay at Puri.
Day 4 Puri – Konark – Puri (35 kms/1 hr – one way)
Post breakfast, drive towards Konark to visit the Sun Temple. The chariot shaped temple is dedicated to the Sun God. Visit Ramchandi Temple and Chandraprabha beach. Return back to Puri by evening.
Day 5 Puri – Barkul – Gopalpur (180 kms/4 hrs)
Set out for Barkul in the morning. Enjoy boat ride while watching birds. It will also cover Kalijai temple which is a goddess Kali temple. Later drive to Gopalpur. Check in at the hotel for an overnight stay.
Day 6 Gopalpur – Bhubaneswar (175 kms/4 hrs)
Start the day by visit to Sonepur beach which is very popular among locals. Continue towards Bhubaneswar. In evening visit Udyagiri and Khandagiri caves which are famous for sculptures, wall paintings and famous carvings.
Day 7 Bhubaneswar
Catch the onward flight from Bhubaneswar airport.
Visit UNESCO World heritage site – Khandagiri Udayagiri caves

Explore the architecture marvel of Eastern India – Konark Sun Temple

Visit the splendid Puri Beach

Enjoy boat ride at Barkul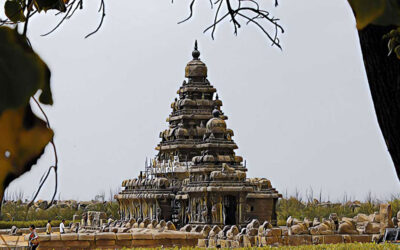 South India is one such part of India that is blessed with the most diverse geographical landforms, developed states and mesmerizing architecture. This tour takes you to the most admired destinations…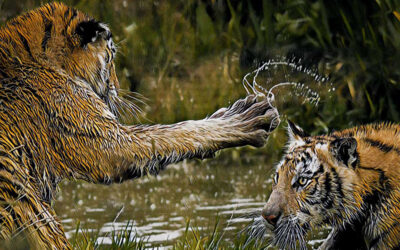 India houses a huge variety of animals. Besides domesticated animals, it is a home to Bengal Tigers, Asiatic lions, Indochinese leopards, various species of deer, barasingha, Indian elephant…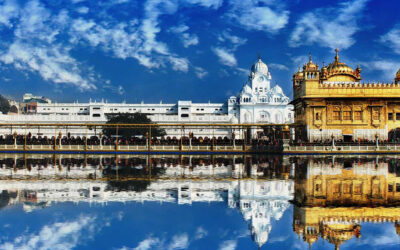 India has been a favored tourist destination and Delhi, Agra and Jaipur are some of the most visited cities of India forming The Golden Triangle Tour. This route is highly admired by tourists…