The jewel of the West- Gujarat
Gujarat is a state situated on the western coast of India. Also known as Jewel of the West, it is one of the most popular tourist regions of the country. The Gujarat tour should surely be a long one as there are a lot of awe factors to this land. Gujarat will welcome you with places that unveil the past and beaches that lets you relax. Not to forget the beauty of nature that leaves the visitors amazed and the diversified faiths.
Trip to Gujarat will give you an opportunity to visit one of the most visited Hindu pilgrimages in India which is the Dwarkadhish Temple. This temple is devoted to Lord Krishna's wife and is supported by seventy two pillars. Beautifully constructed with soft milestone and granite, it is one of the major highlights of Gujarat vacation. One can also visit Nageshwar Temple which is a crowd puller for all devout Hindus. Lovers of wildlife can visit Blackbuck National Park which has been declared primarily for saving blackbucks. The park is a home to various species of birds, mammals, flowering plants and many reptiles. Gujarat is the only place to find pure Asiatic Lions in the world. The Gujarat tour takes you to Gir National Forest which has many exotic animals such as antelopes, jackals, fox and Asiatic lions. Other than this, Gujarat vacation will also take you to Nagoa beach so that you unwind and relax while enjoying the scenic beauty around. Other places such as Mahatma Gandhi's memorial temple and Somnath Temple are also included in the tour. Not to forget the varied and delicious Gujarati cuisine. Dishes like khaman, dhokla, undhiyu, fafda jalebi and Gujarati kadhi are worth trying.  This Gujarat vacation will let you make the most of your days and will be a lifetime experience.  
Day 1 Ahmedabad – Little rann of Kutch (180kms/6 hrs)
Arrive at Ahmedabad airport to meet the Cloud Itineraries representative. Proceed towards the little Rann of Kutch. Post arrival, check in at the hotel. You can explore the terrain of salt marsh and capture some astonishing views while having a look at different types of animals such as Black Buck, wolf, jackal and flamingos.
Day 2 Little ran of Kutch – Jamnagar (280 kms/6-7 hrs)
In the morning set out for Jamnagar. Visit Lakhota Talav (lake), Lakhota palace and museum. Lakhota talav is a tranquil lake where one can witness many migratory birds. Later, in the evening, visit Bala Hanuman Temple. Famous for its continuous chanting of 'Sri Ram', it is believed that the temple guards the area from natural calamities and other problems.
Day 3 Jamnagar – Dwarka (130 kms/2-3 hrs)
Post breakfast, head towards Dwarka to visit famous Dwarkadish Temple and Gomti Ghat. Dwarkadhish temple was built in 12th century and is devoted to Lord Krishna's wife. In afternoon drive towards Byet Dwarka and visit Shri Krishna Temple. En route, visit Nageshwar Temple which is one of the oldest temples.
Day 4 Dwarka – Porbandar – Somnath (260 kms/5-6 hrs)
In the morning, leave for Porbandar. Post arrival, visit Kirti Mandir which is a memorial temple of Mahatma Gandhi. Proceed towards Somnath to visit Bhalka Tirtha and Somnath Temple.
Day 5 Somnath – Diu (80 kms/2 hrs)
Leave for Diu. You have the rest of the day to enjoy serenity of the beach.
Day 6 Diu
In the morning, enjoy water sports at Nagoa beach. Nagoa beach is one of the best picnic spots. It is a crescent shape beach idle for sunbath, swimming, water sports and other activities. Later visit St. Paul's church, Diu Museum and Fort Diu.
Day 7 Diu – Sasan Gir (90kms/2-3 hrs)
After breakfast leave for Sasan Gir. It was notified as a wildlife sanctuary in 1965 to preserve Asiatic lions. In the afternoon, visit Devalia safari park.
Day 8 Sasan Gir – Junagadh – Gondal (120 kms/2-3 hrs)
In the morning enjoy safari tour of Gir National Park and wildlife sanctuary. Continue the journey to Junagadh. Visit the Uperkot Fort, major rock edicts of Ashoka, Mahabat Maqbara and Juganadh Museum. Continue towards Gondal. Post arrival visit Navlakha palace which dates back to 18th century. Also visit Classic and Vintage car museum.
Day 9 Gondal – Palitana – Bhavnagar (165 kms/3-4 hrs)
In the morning set out for Bhavnagar. En route, visit Palitana temple. In the evening visit Takhteshwar temple which was built during the year 1893. It is one of the oldest temples in Gujarat.
Day 10 Bhavnagar – Ahmedabad (170kms/3-4 hrs)
Post breakfast, leave for Ahmedabad and head straight to airport to board onward flight.
Witness the beauty of Dwarkadhish Temple

Visit Blackbuck National Park

Visit the memorial temple of Mahatma Gandhi, Kirti Mandir

Unwind and relax at Nagoa beach, Diu

Visit Nageshwar Temple

Explore wildlife and enjoy safari tour at Gir National Forest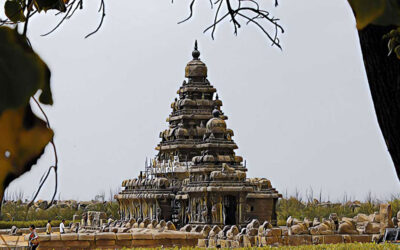 South India is one such part of India that is blessed with the most diverse geographical landforms, developed states and mesmerizing architecture. This tour takes you to the most admired destinations…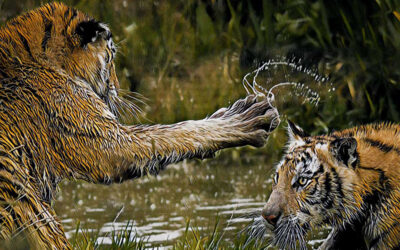 India houses a huge variety of animals. Besides domesticated animals, it is a home to Bengal Tigers, Asiatic lions, Indochinese leopards, various species of deer, barasingha, Indian elephant…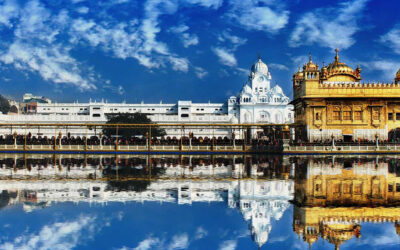 India has been a favored tourist destination and Delhi, Agra and Jaipur are some of the most visited cities of India forming The Golden Triangle Tour. This route is highly admired by tourists…