The heart of Nepal – Tiger's Nest
Shrouded in snow peak mountains and shadowy forests, Bhutan is the last Himalayan kingdom. Bhutan with its Buddhist culture and majestic fortresses is undoubtedly a mystical place to be. It is best place for honeymooners, family vacation and adventure tours.
Bhutan vacation takes you to this magical country's most popular destinations and will provide you glimpses of Bhutanese culture, traditions, architecture and ways of living. Some of the most important spots covered in Bhutan tour are Punakha Dzong which is known for its brilliant structure and Motihang takin preserve which is situated in Thimphu and is home to national animal of Bhutan – Takin. Locals believe that takin was created by a saint who joined a goat's head to a cow's skeleton and created this new type of animal.  Other major highlights of the trip to Bhutan are Rinpung Dzong which is a classic example of Bhutanese architecture and Phobjikha valley where one can capture panoramic views and spot black necked crane, red foxes, Himalayan black bears and many other animals. But major highlight of this trip to Bhutan is Tiger's Nest. It is among Bhutan's most popular tourist destinations and known for ancient monastery of Guru Rinpoche. Legends believe that Guru Rinpoche considered as second Buddha rode this place on a tiger's back to fight a demon. He meditated here for over 3 months which makes this place Bhutan's most religious spot. Not only popular destinations but there are a lot of awe factors to this magical land. With red rice and a national dish made of only chillies and cheese, Bhutan is indeed mysterious. So visit the most hospitable country and let warm smiles welcome you with great joy.
Day 1 Paro – Thimphu (50 kms/2 hrs)
Arrive at Paro airport. The Cloud Itineraries representative will escort you to Thimphu by road. You have rest of the day to relax at hotel.
Day 2 Thimphu
Post breakfast, visit Buddha point, Memorial Chortan which is a beautiful white structure and is one of the most iconic monuments of Thimphu, National Folk Heritage Museum and National Library of Bhutan. Later visit Motithang Takin preserve, a wildlife reserve for takin which is the national animal of Bhutan. Spend evening exploring and appreciating handicrafts emporiums of the city.
Day 3 Thimphu – Punakha (85kms/3 hrs)
Post breakfast, leave for Punakha and visit Punakha Dzong which is the most famous sight of Bhutan. It is quite interesting to know that this dzong was built without using even a single nail. Later visit Chimi Lhakhang, Bhutan's most visited temple. It is known as 'fertility temple' and visited by many childless couples.
Day 4 Punakha – Gangtey – Punakha (75kms/3 hrs one way)
Post breakfast, leave for Gangtey excursion. Gangtey Gonpa is located on a hillock and provides a splendid view of Phobjika valley. It is a significant monastery of Nyingmapa school of Buddhism. Phobjikha valley is a treat for nature lovers. You can spot black necked cranes, wild boars, sambars and many other exotic animals here.
Day 5 Punakha – Paro (130 kms/3-4 hrs)
Drive towards Paro visiting Paro Chu and Wang Chu river valleys. En route, visit Simtokha Dzong, a small Dzong built in 1629. Arrive Paro and visit Ta Dzong museum and Rinpung Dzong; architectural masterpiece of Bhutan.
Day 6 Paro
Post breakfast, visit Chele La Pass. Later visit Drukgyel Dzong which is a famous archeological site of Bhutan constructed in 1649 and Kyichu Lhakhang.
Day 7 Paro – Tiger's Nest – Paro (5-6 hrs return hiking)
In morning, hike to Taktsang monastery. It is Bhutan's significant destination and is a place of pilgrimage. Known for sacred monastery of Guru Rinpoche, this place provides scenic views of Paro valleys. Rest of the day is free to relax after returning to Paro.
Day 8 Paro
Post breakfast, reach airport to catch your departure flight.
Sightseeing of Paro including World Heritage site – Drukgyel Dzong

Visit capital city of Bhutan – Thimphu

Visit to ancient Punakha Dzong

Tour to Bumthang valley

Visit magnificent Chele La pass

Hike up to popular Tiger's Nest Temple
If you believe that South India is a popular name just because of its culture, heritage and tradition then you might be wrong. There are many other awe factors to this beautiful land. Architectural gems…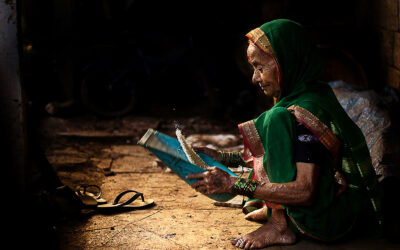 Odisha formerly called Orissa is widely known for its tribal cultures and Hindu temples. Also known as the soul of India, Odisha lets you relax at the beaches, witness the ancient temples and explore…
The word spiritual strikes immediately whenever one thinks of India. This is because India houses various ancient temples which give a glimpse of the past and an opportunity to live it. There…