Tranquility and peace – Spiti
Spiti also known as a World within a World is apt for lovers of nature and seekers of adventure. Located high in the Himalayas, landscape of Spiti is drop dead gorgeous. The Spiti tour produces a magical charm on its tourists because of its beauty. Snow covered mountains, pristine lakes, blue sky, lush green valleys and a blend of Hinduism and Buddhism makes Spiti vacation worth visiting. This Spiti tour covers Roerich art gallery which is one of the top attractions of Manali. Named after Nicolas Roerich, a Russian painter, the museum houses his most famous works. There are number of Buddhist shrines located around Spiti Valley. Kye monastery is one of them. It is the largest monastery in Spiti valley and a major highlight of Spiti vacation. Also visit the Lang Temple which is almost 1000 years old. It contains various Buddhist paintings and local artifacts and is situated in Langza, an isolated village which is set amidst green pastures. The mainstay of this village in earlier times was mud craft. The village is dominated by statue of Lord Buddha. Another highlight of trip to Spiti is Demul village which offers panoramic views of Cho-Cho Khang Namo, Cho Kula, Hull peak and many more. One can spot Tibetan wolf, red fox and snow cock here. The village is also rich in medicinal plants. Not to miss Dhankar village which is one of the major attraction of Spiti trek. Its beauty cannot be described in words. It houses Dhankar Fort which is a fort monastery. Travel to Spiti is surely a surreal experience making one soulful but never satisfied. The beauty of this land lures its visitors to come here again and again.
Trip to Spiti offers tranquility and peace, away from frenzy of the cities.
Day 1 Delhi
Arrive at Delhi airport. A representative of Cloud Itineraries will escort you to a pre booked hotel. You have the rest of day to relax at the hotel.
Day 2 Delhi – Manali (560 kms/12-13 hrs)
In morning set out for Manali. Post arrival, check in at the hotel.
Day 3 Manali
The day is free to visit vibrant markets of Manali, explore Roerich art gallery which houses ancient painting and artifacts and visit Hidimba Devi Temple.
Day 4 Manali – Kaza (210 kms/7-8 hrs)
Post breakfast; proceed towards Kaza driving through breathtaking views. On arrival, check in at the hotel.
Day 5 Kaza
Kaza is situated along the Spiti river and is the commercial center of Spiti valley. Explore this beautiful destination by visiting local markets. You can visit the Kye monastery which was built in 11th century and is the largest in Spiti Valley.
Day 6 Kaza – Langza 16 kms/1 hr)
Head towards Langza to visit the ancient Lang Temple. Locals believe that all the deities of Spiti valley reside here. It is also called Langza Gompa.
Day 7 Langza – Jureley (4740 m/5-6 hrs)
Start your trek towards Jureley while witnessing the beauty Chau Chau Kang Nilda and Chau Chau Kang Namo. You might be lucky to spot a blue sheep here. Overnight stay at camp.
Day 8 Jureley – Mulchay (4560m/4-5 hrs)
Start trekking towards Mulchay and witness the grazing yaks and horses. Overnight stay in camps.
Day 9 Mulchay – Demul (4357 m/2-3 hrs)
Demul is the remotest location of Spiti. There are a lot of unique spots in this village and one can capture panoramic views from here. Spend night at a homestay.  
Day 10 Demul – Lhalung (3758m/4-5 hrs)
Lhalung is amazingly picturesque. En route, visit Sanglung village. Arrive Lhalung and drive to Dhankhar. Spend overnight at a homestay or monastery.
Day 11 Dhankar – Kaza (35 kms/1 hr )
Dhankar village is one of the major attractions of Spiti Valley. It is a home to famous Dhankar Fort which is visited by numerous tourists to capture amazing views. The view of  Dhankar Lake from Dhankar Fort is remarkable.
Day 12 Kaza – Manali (210 kms/7-8 hrs)
Drive to Manali . Rest of the day is free to relax.
Day 13 Manali – Delhi (540 kms/12-13 hrs)
Drive to Delhi and check in at the hotel.
Day 14 Delhi
Catch your onward flight from Delhi airport.
Witness amazing views of Chau Chau Kang Nilda and Chau Chau Kang Namo

Visit to Lang Temple

Take blessings from Hidimba Devi Temple

Explore Roerich art gallery

Visit the fort monastery, Dhankar Fort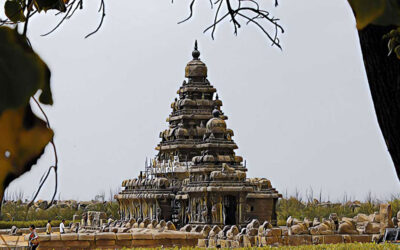 South India is one such part of India that is blessed with the most diverse geographical landforms, developed states and mesmerizing architecture. This tour takes you to the most admired destinations…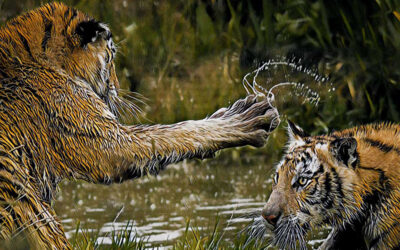 India houses a huge variety of animals. Besides domesticated animals, it is a home to Bengal Tigers, Asiatic lions, Indochinese leopards, various species of deer, barasingha, Indian elephant…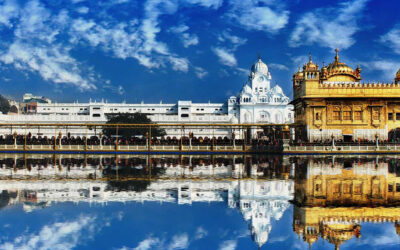 India has been a favored tourist destination and Delhi, Agra and Jaipur are some of the most visited cities of India forming The Golden Triangle Tour. This route is highly admired by tourists…