Sri Lanka in one of the favourite travel destinations today. It is a fine blend of exotic beaches and Buddhist culture which makes it a dream destination for many. Featuring mosaic landscapes, pristine beaches, picturesque topography, lush green tea plantations, stirring mountains, Sri Lanka offers relief to its visitors from their hectic lives. A voyage to such a relaxing destination with scenic beauty exists on every person's bucket list.
We at Cloud Itineraries have designed this amazing Sri Lanka tour keeping in mind our client's expectations from this pearl shaped island. We take you from the commericial capital Colombo to the modest beach town of Negombo in this trip to Sri Lanka. Begin your Sri Lanka vacation from Negombo where you will visit Negombo Fort which was built by the Portuguese. This fort underwent major transformations with time and is a major tourist attraction of Sri Lanka tour. You will also visit Dutch Canal which was initially used as a supply route during times of Dutch administration. Proceed to Kalpitiya excursion which is famous for spinner dolphins and sperm whales. For those who prefer water soaked holidays, Kalpitiya, Mirissa and Hikkaduwa are perfect spots. Hikkaduwa is a coastal town famous for its beautiful beaches, diving and surfing. Cruise along the Dutch canal from Negombo to Colombo. Also visit town of Mirissa known for its water sports and whale watching. Some other inclusions of this trip to Sri Lanka are Galle fort and National maritime museum. Do not miss the palatable cuisine of Sri Lanka which is influenced by its colonizing countries yet retains its uniqueness.
Pack your bags and book your spot soon for this enthralling journey!
Day 1 Colombo – Negombo (40 kms/1 hr)
Arrive at Colombo airport to meet Cloud Itineraries representative. Drive towards Negombo from airport. Visit Negombo fort which is a fine example of Dutch architecture. Later visit Dutch canal which connects Puttalam to Colombo, two of the major cities of Sri Lanka.
Day 2 Negombo – Kalpitiya – Negombo (140kms/3 hrs one way)
Proceed for Kalpitiya excursion in morning. Kalpitiya is a perfect spot for experiencing nature's beauty. Whale watching and dolphin shows are major highlights of this destination.
Day 3 Negombo – Marawila – Negombo (30kms/1 hr)
Post breakfast, drive towards Marawila to explore the fighter bomb, Royal Air force which till date remains in a good condition despite crashing fifty years ago. Marawila is also known for its marine life and large moray eels.
Day 4 Negombo – Colombo (40 kms/1 hr)
Enjoy cruising along colonial Dutch canal and head towards Colombo. Rest of the day is free to relax or explore the city.
Day 5 Colombo – Hikkaduwa (120kms/2.5 hrs)
Drive towards Hikkaduwa in the morning. Hikkaduwa is a beautiful resort town known for surf and beaches. Explore oceans and enjoy dive at exciting diving sites.
Day 6 Hikkaduwa – Galle – Mirissa (65kms/ 2 hrs)
Start your day by enjoying dives at Hikkaduwa. Later proceed for Mirissa and en route, visit Galle Fort. The fort was first built in 16th century and later underwent major modifications. Also visit National Maritime museum in Galle.
Day 7 Mirissa
Mirissa is one of the best beach towns. Whale watching is a major reason people visit to Mirissa. In morning, leave to watch sperm whales, fin whales, common dolphins and spinner dolphins.
Day 8 Mirissa – Colombo (150kms/3 hrs)
Post breakfast, leave for Colombo. After arriving, head straight to airport to catch onward flight.
Tour of Negombo city including Negombo Fort

Enjoy wreck diving at Hikkaduwa

Visit to UNESCO Heritage site – Galle fort

Enjoy dolphin and whale watching in Mirissa and Kalpitiya

Cruise along Dutch canal
If you believe that South India is a popular name just because of its culture, heritage and tradition then you might be wrong. There are many other awe factors to this beautiful land. Architectural gems…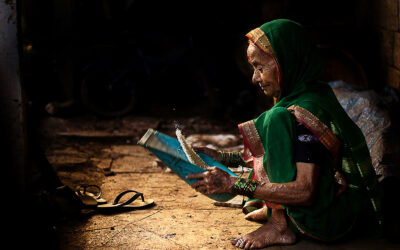 Odisha formerly called Orissa is widely known for its tribal cultures and Hindu temples. Also known as the soul of India, Odisha lets you relax at the beaches, witness the ancient temples and explore…
The word spiritual strikes immediately whenever one thinks of India. This is because India houses various ancient temples which give a glimpse of the past and an opportunity to live it. There…