Explore Kerala – Houseboats and Backwaters
Kerala also known as God's own country is one the major tourist destinations in India. It is no doubt that Kerala is one of the most beautiful places on earth. Situated between the Western Ghats and Arabian Sea, the narrow strip is known as Kerala. Tourists from India as well as other countries choose Kerala for their vacations. It is widely known for its coconuts, elephants, tigers, beautiful beaches and rich culture. Kerala is a land away from the frenzy of India. It provides you with an experience which is peaceful, relaxing and serene. The Kerala tour is a complete package with panoramic views, endless beaches, rich culture, wildlife, houseboats and some delicious local food. Kerala has a wide variety of cuisine such as sea food, Malayali cuisine and banana dishes. It is also famous for its spices which are easily available in markets.
Trip to Kerala offers a visit to tea and coffee plantations which lets you enjoy scenic views and delicious tastes. Kerala is also the land of ayurvedic treatments. It is best to unwind with some soothing ayurvedic therapies during the Kerala tour. These therapies include yoga, massage and application of some essential oils. The people of Kerala are down to earth and welcoming so you can always expect great hospitality. This trip to Kerala will let you explore the beautiful Dutch Palace along with the well maintained Periyar National Park.  It has the backdrop of  Western Ghats and is also home to a tiger reserve and a massive lake. Boating on the Periyar Lake will let you enjoy breathtaking views and spot some unique animals. A night stay on the houseboat of Allepey is another major highlight of the trip which will leave you amazed. Kerala vacation is surely inevitable.
Day 1 Cochin
Arrive at Cochin airport. A representative of the Cloud Itineraries will escort you to a pre booked hotel. You have the rest of the day to relax in hotel.
Day 2 Cochin
Post breakfast, visit Chinese Fishing nets which is a must visit attraction in Kerala. It is interesting to know that these fishing nets are in use since last 500 years. Proceed towards the Dutch Palace, a fine example of Kerala's architecture. Visit St. Francis church,  one of the oldest European Churches in India and Jewish Synagogue. In the evening, witness the rich culture of Kerala by enjoying a cultural performance which includes Kathakali. Also enjoy Kalaripayattu which is a classic martial art form.
Day 3 Cochin – Munnar (130kms/3-4 hrs)
Post breakfast, head towards Munnar. On the way, enjoy the breathtaking views from Devikulam which is a small hill station and Pothamendu which offers beautiful views of tea, coffee and cardamom plantations. Visit the tea plantations. Post arrival, you are free for leisure activities. Overnight stay at hotel.
Day 4 Munnar – Thekkady (100 kms/3 hrs)
Day is free to relax. Later, start the journey towards Thekkady. Post arrival, check in at the hotel. Overnight stay.
Day 5  Thekkady
Thekkady is a paradise for people who love nature with its wild manifestations. Post breakfast, visit spice plantations like cardamom, cinnamon and pepper.  You can also visit the local market to shop for some stuff. Enjoy boat ride at the magnificent lake of Periyar National Park. A boat ride is the best way to experience flora and fauna of the Park .
Day 6 Thekkady – Allepey (130 kms/3-4 hrs)
Post breakfast, leave for Allepey which is the hub of Kerala's backwaters. Spend the day on the houseboat. It is one of Kerala's most mesmerizing and relaxing experiences. Overnight stay at houseboat.
Day 7 Allepey – Marari (14 kms/30 mins)
After having a palatable breakfast, check out from the houseboat and proceed to Marari by road. On arrival, check in at the hotel. The day is free of any schedule. The beaches are perfect for lazing around and indulging in sunbathing. You can witness picturesque sunsets and binge eat delicious local food.
Day 8-9 Marari
Relax and enjoy the beauty of beaches for next two days.
Day 10 Marari- Cochin (40 kms/1 hr)
Post breakfast, leave for Cochin. After arriving, head straight to airport to catch onward flight.
Visit Fort Kochi also known as the Queen of Arabian Sea

Explore the beautiful Dutch Palace

Visit Periyar National Park and explore wildlife

Enjoy boat ride on Periyar Lake

Cruise on the most relaxing and scenic backwaters of Allepey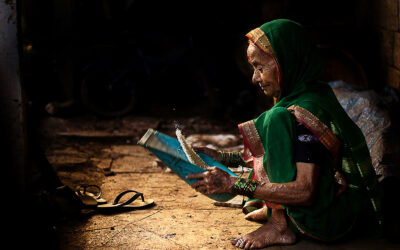 Odisha formerly called Orissa is widely known for its tribal cultures and Hindu temples. Also known as the soul of India, Odisha lets you relax at the beaches, witness the ancient temples and explore…
The word spiritual strikes immediately whenever one thinks of India. This is because India houses various ancient temples which give a glimpse of the past and an opportunity to live it. There…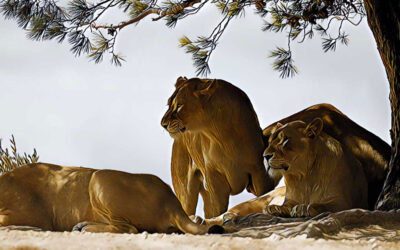 Gujarat is a state situated on the western coast of India. Also known as Jewel of the West, it is one of the most popular tourist regions of the country. The Gujarat tour should surely be a long one as there…