India, the seventh largest country in the world is extremely diverse. India attracts most number of tourists because of its natural diversity and vibrant culture. India is the land of colorful festivals, rich culture,  glorious past and delicious cuisines.
Trip to Rajasthan with Agra takes you to some of India's most popular destinations such as Delhi, Agra, Jaipur, Udaipur, Ranthambore and Jodhpur. Together, these places give one a peek into India's beauty. Be it visiting the heritage sites of India such as Qutub Minar and Humayun's Tomb or a wildlife safari at Ranthambore National Park, this tour will surely leave you spellbound. The tour to Rajasthan with Agra mostly begins from Delhi which is a paradise for lovers of ancient architecture. It covers most popular places of Delhi including India Gate, Rashtrapati Bhavan and Qutub Minar.
Agra needs no description since it is widely known as the home to majestic Taj Mahal. Built with white marble, Taj Mahal is an epitome of love standing on the banks of River Yamuna. It is one of the Seven Wonders of the World. For all the lovers of the wild, the Rajasthan vacation covers Ranthambore where one can indulge in bird watching and game drive. Along with this, beautiful cities of Rajasthan are included in the tour. Known as the city of lakes, Udaipur has a very romantic setting with scenic landscapes. There are numerous reasons why Jaipur is one of India's most celebrated sites. Magnificent Hawa Mahal, beautiful City Palace, vibrant local markets filled with handicrafts and jewellery and relishing cuisine is just a glimpse of the splendor of Jaipur. Visit Jodhpur famous for its Mehrangarh Fort, Jaswant Thada and a village safari to Bishnoi.
The beauty of  Rajasthan with Ranthambore tour will leave you spellbound and provide with an experience of a lifetime.
Day 1 Delhi
Arrive at Delhi airport. The Cloud Itineraries representative will escort you to a pre booked hotel. You have rest of the day to relax in the hotel.
Day 2 Delhi
Have breakfast and leave for a long tour of the city. Start with the largest mosque of India Jama Masjid and head to witness busy lanes of Chandni Chowk. Pay homage at Mahatma Gandhi's Memorial Raj Ghat, drive through India Gate, Parliament House and Rashtrapati Bhavan to witness breathtaking architecture.  Later in the day, visit Humayun's Tomb and Qutub Minar. Return to hotel for an overnight stay.
Day 3 Delhi – Agra (240 kms/4 hrs)
Post breakfast, drive towards Agra. In the evening, visit Taj Mahal, one of the Seven Wonders of the World. A white mausoleum built by Emperor Shah Jahan in remembrance of his beloved wife. Return to hotel.
Day 4 Agra
Visit Fatehpur Sikri, the sandstone city of Akbar covering the historical palace of Jodha Bai, Birbal Bhavan and Panch Mahal.
Day 5 Agra – Ranthambore (250 kms/5-6 hrs)
Leave for Ranthambore in morning. On the way, enjoy rickshaw safari to Bharatpur Bird Sanctuary. Renamed as Keoladeo National Park, one can witness various species of birds here. Continue the road trip to Ranthambore.  Overnight stay.
Day 6 Ranthambore
Enjoy the morning and evening games drive along with naturalist.
Day 7 Ranthambore – Jaipur (150 kms/3-4 hrs)
Enjoy a morning game drive in Ranthambore and set out for Jaipur by road. Transfer to hotel for an overnight stay.
Day 8 Jaipur
Leave for a full day guided tour post breakfast. Visit one of the most famous forts of      Rajasthan, Amber Fort. Explore City Palace and Hawa Mahal.  Hawa Mahal is situated right    beside City Palace and is beautifully built by red and pink sandstone. Enjoy evening tea at     Nahargarh Fort and experience sunset. Return to hotel.
Day 9 Jaipur – Jodhpur (330 kms/6-7 hrs)
Post breakfast, leave for Jodhpur. Rest of the day is free to explore colorful markets of    Jodhpur. Overnight stay at hotel.
Day 10 Jodhpur
Jodhpur, also known as the Blue City is the second largest city of Rajasthan.Postbreakfast, leave for a city tour covering the majestic Mehrangarh Fort, a well preserved heritage structure. Experience zip lining and adventure sports. Later visit Jaswant Thada which was built in memory of Maharaja Jaswant Thada II. Enjoy village safari to Bishnoi.
Day 11 Jodhpur – Udaipur (250 kms/5 hrs)
Post breakfast, leave for Udaipur. On the way, visit Jain temples of Ranakpur which were built during the 15th century. Check into the hotel. Rest of the day is free.
Day 12 Udaipur
Post breakfast, leave to visit famous City Palace and Jagdish Temple which are architectural gems of Udaipur. Enjoy boat ride at Lake Pichola. Return to hotel for an overnight stay.
Day 13 Udaipur – Delhi
Post breakfast, transfer to airport for flight to Delhi. Upon arrival, reach international airport to catch onward flight.
Visit Qutub Minar, Delhi

Witness sunset at majestic Taj Mahal, Agra

Shop for handicrafts and jewellery in Jaipur

Explore the grand Mehrangarh Fort

Game drive at Ranthambore National Park

Enjoy boat ride on Lake Pichola, Udaipur

Stopover at Jain Temples of Ranakpur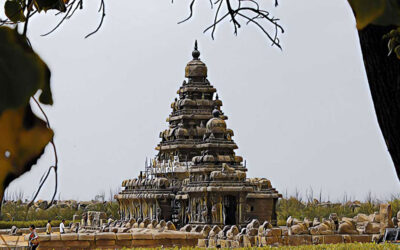 South India is one such part of India that is blessed with the most diverse geographical landforms, developed states and mesmerizing architecture. This tour takes you to the most admired destinations…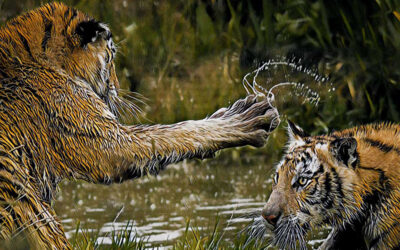 India houses a huge variety of animals. Besides domesticated animals, it is a home to Bengal Tigers, Asiatic lions, Indochinese leopards, various species of deer, barasingha, Indian elephant…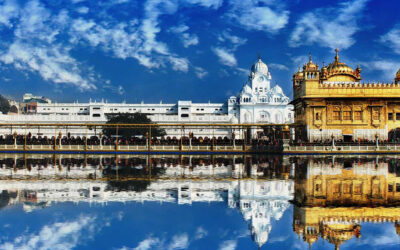 India has been a favored tourist destination and Delhi, Agra and Jaipur are some of the most visited cities of India forming The Golden Triangle Tour. This route is highly admired by tourists…