Regal splendor of Rajasthan
Rajasthan attracts many tourists from all around the globe because of its ethnicity and rich culture. It is known as the land of kings and is the biggest state in the republic of India. Rajasthan's forts and palaces add the charm to its beauty. It is one thing that makes Rajasthan different from other Indian states. Rajasthan has been ruled by several kings in the past. Rajputs, Mughals and Jat rulers brought their own unique architectural style to this land and witnessing it gives one an opportunity to relive the past. The Rajasthan tour begins from Delhi and takes you to the famous cities of Rajasthan. Rajasthan tour covers the famous Junagadh Fort situated in Bikaner. This fort is considered rare as even after many attacks, it remained unconquered. One can see historical pieces of art and paintings here. You also get a chance to visit Jaisalmer fort. It is one of the largest forts of the world. Built in 1156, it is among the major highlights of the Rajasthan vacation. Brahma Temple of Pushkar is also included in this amazing Rajasthan tour.  It is one of the prominent temples dedicated to Lord Vishnu and holds a special place in the heart of Indians. It is beautifully built with marble, decorated with coins and is a treat to the eyes. Besides this, visit Udaipur which is known as the most beautiful city of India with panoramic views and beautiful sites. No words can describe the real beauty of this serene land. Surrounded by Aravali hills in all directions, Udaipur offers an amazing romantic setting.  End the Rajasthan tour by visiting the Pink City of Jaipur. Known for its architectural gems and vibrant markets, Jaipur gives you an insight into history of India.  Rajasthan vacation also gives you an opportunity to drool over its delicious cuisine. Dal bati churma is one of the most popular dishes of Rajasthan. Rajasthani kadi, laal maas, churma laddoo, methi bajra poori and mawa kachori are a must try.
Rajasthan tour is a must for every traveler since it's a complete package with architectural gems, ancient forts, holy temples and amazing cuisine. So pack your bags and get on board!
Day 1 Delhi
Arrive at Delhi airport. A representative of the Cloud Itineraries will escort you to a pre booked hotel. You have rest of the day to relax at hotel.
Day 2 Delhi
Have breakfast and leave for a long tour of the city. Start with the largest mosque of India Jama Masjid and head to witness busy lanes of Chandni Chowk. Pay homage at Mahatma Gandhi's Memorial Raj Ghat, drive through India Gate, Parliament House and Rashtrapati Bhavan to witness breathtaking architecture.  Later in the day, visit Humayun's Tomb and Qutub Minar. Return to hotel for an overnight stay.
Day 3 Delhi – Alsisar (230 kms/5 hrs)
Post breakfast, leave for Alsisar. It is a small town famous for its havelis and fresco paintings. No guide is available for this halt.
Day 4 Alsisar – Bikaner (230 kms/4-5 hrs)
Post breakfast, set out for Bikaner. On arrival, leave for sightseeing covering Junagadh Fort. It is the most famous fort in Bikaner. A part of the fort is turned into a museum and is a famous tourist attraction. Rest of the day is free.
Day 5 Bikaner – Jaisalmer (350 kms/6-7 hrs)
Post breakfast, drive towards Jaisalmer visiting Karni Mata Temple en route. It houses thousands of rats and the temple is dedicated to Goddess Karna Mata. Rest of the day is free upon arrival in Jaisalmer.
Day 6 Jaisalmer
Post breakfast, set out to visit one of the largest forts of the world – Jaisalmer Fort. The fort is popularly called 'sone ka quila' and is a major highlight of Jaisalmer. It is declared as a UNESCO World heritage site.
Day 7 Jaisalmer – Jodhpur (290 kms/5-6 hrs)
Post breakfast, drive towards Jodhpur. Rest of the day is free upon arrival.
Day 8 Jodhpur
Post breakfast, leave for a city tour. Visit Mehrangarh Fort and Jaswant Thada. Later enjoy village safari to Bishnoi.
Day 9 Jodhpur – Udaipur (250 kms/5 hrs)
Post breakfast, leave for Udaipur by road. Rest of the day is free to explore the vibrant city and its beautiful markets.
Day 10 Udaipur
Also known as the 'city of lakes', Udaipur has a romantic setting which is unmatched in any city of India. Post breakfast, visit famous City Palace and Jagdish Temple. In evening, enjoy boat ride at Lake Pichola. Return to hotel for an overnight stay.
Day 11 Udaipur – Pushkar (280 kms/5-6 hrs)
Post breakfast, drive towards Pushkar. Visit the famous Brahma temple. Dedicated to Lord Vishnu, it is one of very rare temples dedicated to the creator of the world. Spend evening at Pushkar Lake.
Day 12 Pushkar – Jaipur (150 kms/3 hrs)
In the morning drive to Jaipur. Upon arrival, check in at the hotel. Rest of the day is free. Enjoy evening tea at Nahargarh Fort.
Day 13 Jaipur
Leave for a guided tour of the Pink City of Jaipur. Witness the breathtaking beauty of Amber Fort. It is beautifully built with sandstone and marble and was declared a UNESCO World heritage site in the year 2013. Visit City Palace and Hawa Mahal. These are the architectural marvels of Jaipur.
Day 14 Jaipur – Delhi
Start road journey towards Delhi in morning. Post arrival, head straight to airport to catch onward flight.
Elaborated Delhi tour covering Qutub Minar and Humayun's Tomb

Halt at Ranakpur Jain Temple

Enjoy boat ride at Lake Pichola

Explore Junagadh Fort, Bikaner

Visit one of the largest forts of the world – Jaisalmer Fort

Witness the beauty of Amber Fort, Jaipur

Capture amazing views in the beautiful city of Udaipur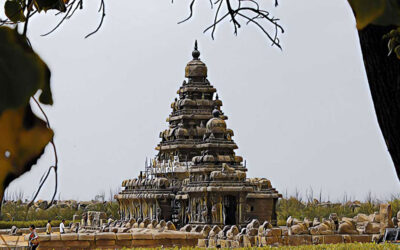 South India is one such part of India that is blessed with the most diverse geographical landforms, developed states and mesmerizing architecture. This tour takes you to the most admired destinations…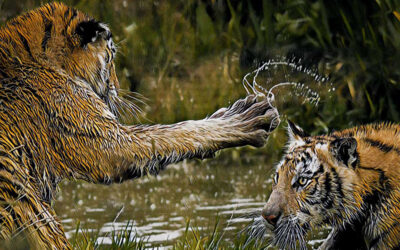 India houses a huge variety of animals. Besides domesticated animals, it is a home to Bengal Tigers, Asiatic lions, Indochinese leopards, various species of deer, barasingha, Indian elephant…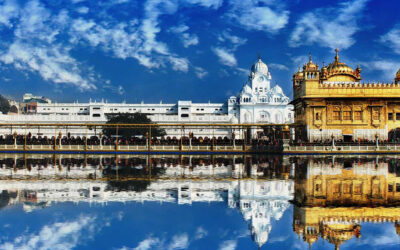 India has been a favored tourist destination and Delhi, Agra and Jaipur are some of the most visited cities of India forming The Golden Triangle Tour. This route is highly admired by tourists…