The road most taken – Golden Triangle
India has been a favored tourist destination and Delhi, Agra and Jaipur are some of the most visited cities of India forming The Golden Triangle Tour. This route is highly admired by tourists from all around the globe because of the rich cultural and heritage experience that it provides. Starting mostly from Delhi, travelling through Agra and finally to Jaipur, trip to Golden Triangle is a must for lovers of history and ancient architecture. While Delhi lets you explore Mughal architecture, Agra allows you to experience architecture marvels related to Indo-Persian style. Not to forget Jaipur's vibrant and colorful markets where one can buy Rajasthani artwork and textiles. The Golden Triangle vacation covers famous heritage sites of India, majestic monuments and vibrant markets. One can capture amazing views of sunset/sunrise at Taj Mahal. It is one of the seven wonders of world and a major highlight of the Golden Triangle tour. You will visit the famous city of Fatehpur Sikri which was built in 16th century by Emperor Akbar. The pink city of Jaipur lets you relive the past through its forts and palaces. Visit to City Palace, Hawa Mahal and famous Amber Fort are also included in the tour. City Palace was established at the same time when Jaipur was established. The red and pink sandstone adds more to the beauty of City Palace. Amber Fort is one of the most visited forts in India and features on the list of Jaipur's major attractions. Made of marble and sandstone, its architecture is an infusion of Hindu and Islamic styles.
Forming shape of a triangle on map thus being called The Golden Triangle tour, these cities are well connected to each other by rail and road links. From exploring classical Mughal structures such as Jama Masjid in Delhi to witnessing an epitome of love and beauty -Taj Mahal in Agra and reliving the past by visiting Jaipur, the city of forts and hidden temples, this circuit is a complete package.
Day 1 Delhi
Arrive at Delhi Airport. A representative of Cloud Itineraries will escort you to a pre booked hotel for an overnight stay. You have the rest of day to simply relax at the hotel.
Day 2 Delhi
Post breakfast, leave for a long expedition through the capital. Starting with one of the largest mosques, Jama Masjid and witnessing old lanes of Chandni Chowk with a rickshaw ride. Visiting Mahatma Gandhi's memorial, Raj Ghat to pay homage. Drive pass Parliament House, Rashtrapati Bhavan and India Gate. Visit Qutub Minar and Humayun's Tomb in late afternoon. Return to hotel for an overnight stay.
Day 3 Delhi-Agra (240 kms/4 hrs)
Leave for Agra in morning by road and visit Taj Mahal, one of the seven wonders of world, a refined marble mausoleum in evening. Return to the hotel.
Day 4 Agra
Explore other gems of Agra city starting with Agra Fort and Itmad-ud-Daula's Tomb also known as Baby Taj.Visit local bazaars to shop some exclusive stuff. In the evening visit Fatehpur Sikri which has a very impressive architecture covering the ancient palace of Jodha Bai and city of Emperor Akbar; Panch Mahal and Birbal Bhavam. Return to hotel.
Day 5 Agra Jaipur (260 kms/5-6 hrs)
Post breakfast, travel towards Jaipur and halt at Chand Baori. This stepwell was built over a thousand year ago by king Chanda. Situated in Abhaneri village of Rajasthan, it is one of the largest and most beautiful stepwell. Reach Jaipur and explore vibrant markets.
Day 6 Jaipur
Leave for a full day guided tour of the Pink City after breakfast. Watch the beauty of Amber Fort which contains numerous breathtaking palaces, gardens and halls. Later visit City palace, a blend of both Rajasthani and Mughal architecture and Hawa Mahal which is the most recognized building of Jaipur. Enjoy tea at Nahargarh Fort and return to hotel for overnight stay.
Day 7 Jaipur- Delhi (260 kms/5-6 hrs)
Begin the road trip to Delhi in morning. Instantly reach Delhi Aiport for departure flight.
Traverse through heritage sites of Delhi

Witness scenic beauty of Taj Mahal, Agra

Exploring the city of victory, Fatehpur Sikri

Halt at one of the largest steppwell, Chand Baori

An evening tea at the architectural gem , Nahargarh Fort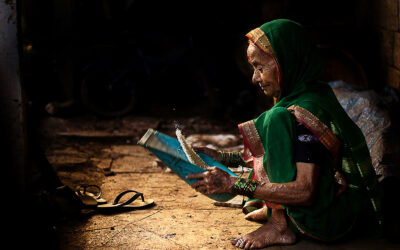 Odisha formerly called Orissa is widely known for its tribal cultures and Hindu temples. Also known as the soul of India, Odisha lets you relax at the beaches, witness the ancient temples and explore…
The word spiritual strikes immediately whenever one thinks of India. This is because India houses various ancient temples which give a glimpse of the past and an opportunity to live it. There…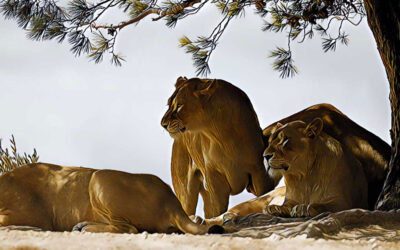 Gujarat is a state situated on the western coast of India. Also known as Jewel of the West, it is one of the most popular tourist regions of the country. The Gujarat tour should surely be a long one as there…